The company focuses on the future in the awareness that product quality first of all means meeting the explicit and implicit needs of clients. Semolerie Giuseppe Sacco & Figli interprets quality as a process undergoing continual evolution which must respond at every level to the demands of the contemporary market in moral, material, social and economic terms. Safety and health must be the essential foundations on which the entire production process is based. It is precisely in this context that the company has worked to obtain a series of certifications for its food safety and traceability system.
And the results achieved? An increasingly safe product thanks to cutting-edge production processes fully compliant with constantly evolving regulations.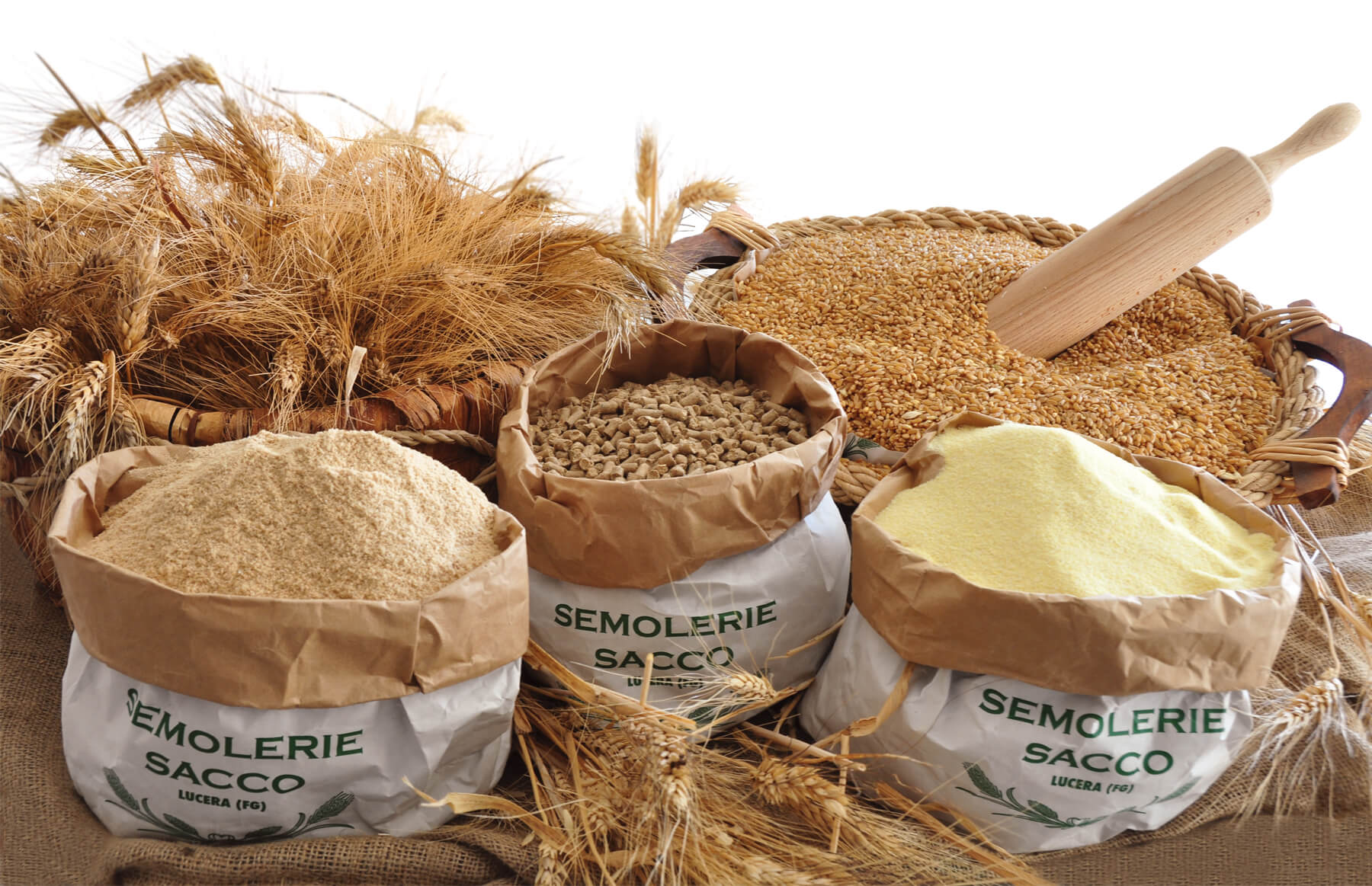 The company's modern, in-house laboratory is equipped with appropriate instruments for in-depth quality controls on raw materials and finished products (proteins, glutens, ash, colorimeter, crude fibre, starch, moisture, analysis of soft wheat, etc.). The raw material is examined by taking incoming samples which are then subjected to detailed chemical-physical analysis and then stored in silos in relation to it various characteristics.
Semolerie Giuseppe Sacco & Figli pays the utmost attention to the problem of allergens arising from possible contaminations, that are consequently reduced to absolute minimums. This is extremely simple not the least given the location of the mill: only durum wheat is grown in the Tavoliere delle Puglia area, alongside beet, tomatoes and grapes.
Organic wheat is certified and stored in specific silos.
The finished products obtained are:
DURUM WHEAT SEMOLINA WITH 11-14% PROTEIN CONTENT
ORGANIC DURUM WHEAT SEMOLINA
100% CERTIFIED ITALIAN DURUM WHEAT SEMOLINA
WHOLE DURUM WHEAT SEMOLINA
WHOLEMEAL DURUM WHEAT FLOUR
DICED DURUM WHEAT BRAN AND WHOLE GRAINS
Semolerie Giuseppe Sacco & Figli srl.

AddressS.S. 17 km 327,00
71036 Lucera FG

Office Hours09:00 AM – 1:00 PM3:00 PM – 7:00 PM

Phone +39 0881/520788 +39 0881/520789+39 0881/549209
Fax + 39 0881/549195

Info info@semoleriesacco.it
PEC semolsacco@pec.it